Short Legged

Jack Russell

Terriers

English Jack 

Russell Terriers,

Russell Terriers

Information on 

Jack Russell Terriers

AKC

American Jack

Russell Terriers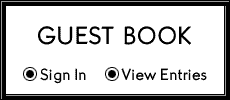 This page was last updated on: February 23, 2021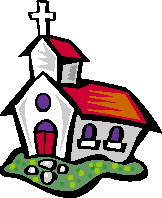 Russell Terriers

​Why are they called Russell Terriers and not Jack Russell Terriers anymore? AKC decided that they could not use the name Jack Russell Terrier even though every other registry in the world uses the name. In the US, there is a non kennel club registry called the Jack Russell Terrier Club of America (
JRTCA
) that already uses the name..Therefore, in the US we are the Russell Terrier. 
We aren't the shorty puddin Jack. We are the correctly put together AKC Russell Terrier, the smaller 10 to 12 inch dog. Our dogs are neither short legged or long legged..We strive to breed healthy sound puppies with straight legs. Russell Terriers are compact and small, between 10 to 12 inches tall. 

We have been with the breed since 1995, when the first 
club
 exclusively registered them. We are proud to have our generations of health tested dogs go forward in AKC as part of the foundation for the Russell Terrier breed in the US.
We live in So California and have litters occasionally. 
Contact us
 to get our waiting list for the next litter. If you get a puppy from us, you get lifetime tech support. Call or 
email
 us with any questions: 951.928.1155. If we don't have any puppies available for sale, we will greatly refer you to another breeder, we personally know has good quality puppies.
jack russell Terriers, AKC russell terriers, breeders in CA, Jack russell terrier breeders in CA, Puppies in AZ, Puppies in NV, Jack Russell puppies in Washington, So. Cal Jack Russellfind breeders.                                                                                                                                           


VISTA REAL RUSSELLS

                                                                      ~Established 1995~

All text and imagines © 1999-2014 Kelli Van Liew 

"Living by one's principles is quite costly. In most cases it is indeed priceless."

`KVL

I don't support H$U$ or PETA…

And neither should you!

Short legged Jack Russell Terrier puppies, English Jack Russell Terriers, puppies in CA, puppies in AZ, Puppies in NV, Jack russell puppies in WA, Breeders in California, AKC Russell terrier puppies in CA

We highly recommend this food, our dogs do great on it:

AKC Russell Terrier puppies for sale in Southern California

Contact Us:

951.928.1155

951.537.9312