Short Legged

Jack Russell

Terriers

English Jack 

Russell Terriers,

Russell Terriers

Information on 

Jack Russell Terriers

AKC

American Jack

Russell Terriers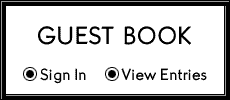 This page was last updated on: May 9, 2020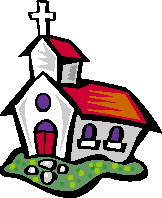 Our much missed Elk Creek Rio.

About Us

We were introduced to the breed in the summer of 1989 when we watched our friend's Jack Russell for 3 months. My 2 year old son's comment pretty much summed up the breed. He said "Why is Judy always everywhere?"  We missed her terribly when we had to give her back, so we waited for a puppy from her. We finally got her in 1991 and we were hooked. We began breeding in 1995. We were delighted to go to our first EJRTC  (now ARTC) Terrier Trial in 1996. We have gone strong ever since. 
On December 8, 2004 the American Russell Terrier Club's application was accepted for the Russell Terrier to enter into the AKC FSS program as "Jack Russell Terriers".  The AKC for various reasons, later changed their name to "Russell Terrier". Only in the AKC is this breed known by a different name, worldwide where they are kennel club recognized, they are Jack Russell Terriers. On January 1, 2010 the Russell Terrier entered the Misc. Class with AKC. We were very excited to be one of the first to enter the AKC show ring on January 8, 2010 in Palm Springs, CA.  And on our first show our sweet little bred by exhibitor Belle took BOB. What a feeling that was. Belle also won Best Bred by Exhibitor at the prestigious AKC Eukanuba National Championship show in Long Beach, CA on Dec 5, 2010. This year was a good year for her. In June of 2011 Belle won BOB on Sunday at the Great Western Terrier Show, another very prestigious win for my little girl. In March of 2011, the ARTC requested the breed go forward into the Terrier Group for full recognition. The club's request was approved and we are headed for the Terrier Group starting June 27, 2012!! It's been 17 long years of working for this and now it's finally happening full recognition in the American Kennel! 
We mostly enter conformation shows, but we also attend Terrier fun days and AKC Earthdog when we can make it. We are looking forward to the new AKC lure coursing that is now available to all breeds.

We breed for health, temperament & conformation suitable for a working terrier. We feel the breed will be lost without the attitude and the conformation to be able to do what it was originally created to do.  Our dogs have the intelligence and temperament to make excellent pets in the right active family. They love to be around people. We breed according to the AKC standard for the Russell Terrier. We have puppies available to approved homes, occasionally.  We never sell them to brokers or pet stores. To read more about our breeding philosophy, click here.
If you would like more information on our dogs, Russells in general or have comments about this website, please e-mail us. Also, look at our puppy page to see some of our past litters. Feel free to sign our guest book. It's fun to hear from people who are looking at our site. 

VISTA REAL RANCH RUSSELLS

                                                                                    ~Established 1995~

Proud member of the AKC Parent Club for the Russell Terrier:

American Russell Terrier Club, Inc. 

AKC Parent Club for the 

Russell Terrier

*Member in good standing since 1996*

Kennel & Terriers registered with 

The Registry of Health & Merit

For Russell Terriers

All text and imagines © 1999-2011 Kelli Van Liew 

"Living by one's principles is quite costly. In most cases it is indeed priceless."

`KVL

I don't support H$U$ or PETA…

And neither should you!

Short legged Jack Russell Terrier puppies, English Jack Russell Terriers, puppies in CA, puppies in AZ, Puppies in NV, Jack russell puppies in WA, Breeders in California, AKC Russell terrier puppies in CA

We highly recommend this food, our dogs do great on it:

    Founding member of the 

(An affliate of the AKC Russell 

Terrier Parent Club)


jack russell Terriers, AKC russell terriers, breeders in CA, Jack russell terrier breeders in CA, Puppies in AZ, Puppies in NV, Jack Russell puppies in Washington, So. Cal Jack Russell breeders.