Vista Real's Hopefull Abbey

At six years old she won her first AKC Misc BOB on Sept. 25, 2011 at the Santa Ana Valley Kennel Club Show in Cerritos, CA.

She won her unlicensed puppy Russell Terrier class, first time shown! We are proud of her. She is our second generation breeding, since we have started all over. We are excited about her and have high hopes she will turn out to be a beautiful young lady. She is by our own GRCH Farr West Reese and out of CH Vista Real's Hopefull Amy. She is our first daughter out of Reese that we own. Her half sister CH Lirewire Willow is turning out to be beautiful and is doing well in the show ring in Colorado. Abbey's whole litter BAER (hearing) tested normal. We will be doing more health testing on her after she is 1 year, probably next July. We look forward to showing her soon.
This page was last updated: October 15, 2011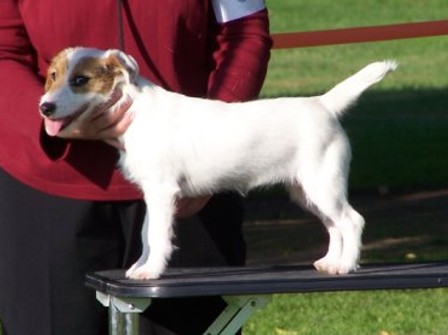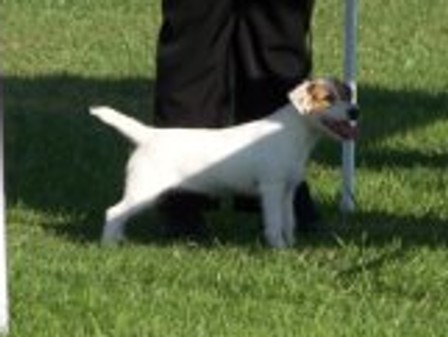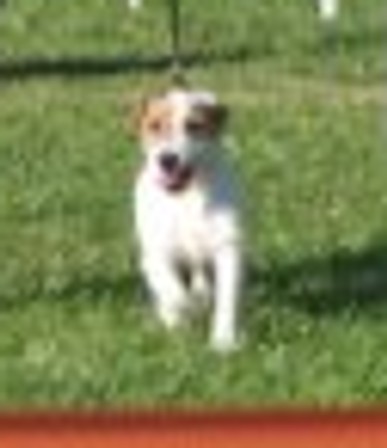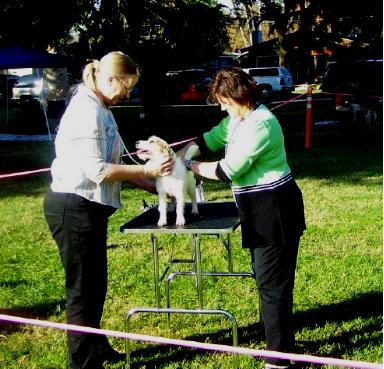 Abbey at her first official UKC show. She is alittle over 1 year old here.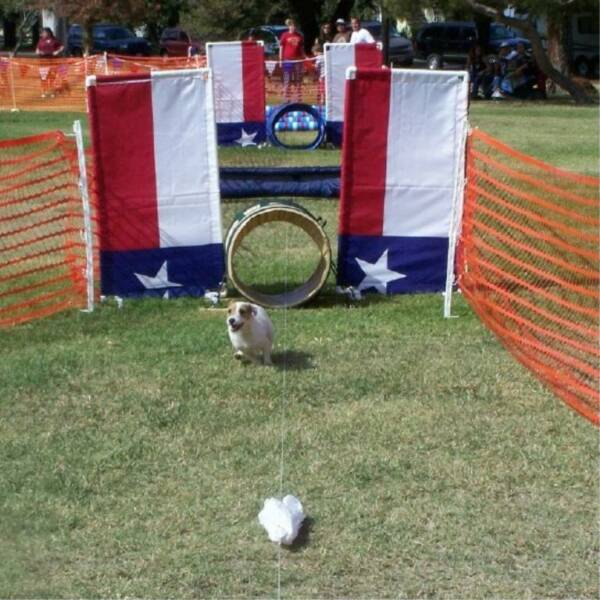 Here she is again, doing what they all love best, playing!!